My evening with a CEO
I am taking a departure from my usual MBA Blog to write about an amazing evening I had recently, in the company of perhaps one of the most successful CEOs in the field of horology there has ever been. What's horology you ask? Well it's all to do with watches. Watches are big business, a big multi-billion dollar business.
About a month ago, I was asked if I would like to attend an event organised by Hublot, to have dinner with a man named Mr Jean Claude Biver. Now, you probably haven't heard of him, so let me give you a brief biography. He is kind of a big deal in the world of watches.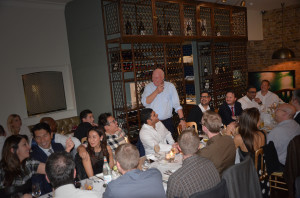 Jean Claude Biver was born in 1949 in Luxembourg and in 1981 he bought the rights to a failed watch company known as Blancpain. He bought the rights for around $25,000, and in 1992 sold them for $43 million. He then joined Omega, secured placement of Omega watches in the James Bond movies, and signed Cindy Crawford, Michael Schumacher, Pierce Brosnan, as well as NASA, to the brand. In 10 years he tripled their sales.
He then joined Hublot, at the time a poorly performing watch company, and in three years increased their sales by a factor of five. Subsequently Hublot was bought by Louis-Vuitton-Moet-Hennessy for a very large sum, making Jean Claude's minority stake worth tens of millions. In summary, the man is a genius, and there is so much to be learnt from just sitting next to him and having a conversation about his attitudes towards business.
Fortunately, that's exactly what I did, and I think a lot of what I learnt from him can be applied to anything. One of the key things to being successful, he told me, was PASSION. Some people are born with passion, and with passion comes CURIOSITY. Without these things, one cannot be successful. If you are in a job that does not spark passion in your soul, then you are in the wrong job. I have been thinking about this and comparing it to the dentists I know. Some are happy to turn up nine to five, do their job, and leave. To them it's just a job, not a passion. But, then there are those who are passionate about their work, they become totally immersed in it, and as a result, usually become very successful.
I asked Jean Claude how he felt when Hublot was sold to LVMH and his percentage stake became worth millions. His interesting reply was: "Nilesh, I was disappointed, I didn't want the money, what do I do with more money? If you give me a hammer or the money for the hammer, I will choose the hammer. I am a tool-man. Why? Because, with a hammer I can work and make more money. When you have the money it's hard to use it to make you more money, a hammer is much better."
So I suppose it's a bit like education really? Do we qualify, and start working flat out straightaway, making money. Or should we invest something in ourselves and start to learn new skills and techniques, perhaps even going down a path of post-graduate education. In essence, we are acquiring more hammers!
About the author
Dr Nilesh R. Parmar BDS (Lond) MSc (ProsthDent) MSc (ImpDent) Cert.Ortho was voted Young Dentist of the Year at the 2014 Dental Awards and Best Young Dentist in the East of England in 2009 at the Dentistry Awards. He is also voted 18 in this year's Dentistry Top 50. He was shortlisted at the Private Dentistry Awards in the category of Outstanding Individual 2011 and received Highly Commended for Best Dentist South at the 2013 Dental Awards.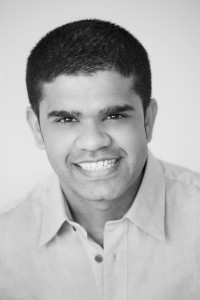 Nilesh has a master's degree in Prosthetic Dentistry from the Eastman Dental Institute and a master's degree in Clinical Implantology from King's College London. He is one of the few dentists in the UK to have a degree from all three London Dental Schools and has recently obtained his Certificate in Orthodontics from Warwick University. His main area of interest is in dental implants and CEREC CAD/CAM technology.
Currently studying for his MBA at Imperial College, London, Nilesh runs a successful seven-surgery practice close to London and is a visiting implant dentist to two central London practices. Nilesh has a never-ending passion for his work and is famed for his attention to detail and his belief that every patient he sees should become a patient for life. He offers training and mentoring to dentists starting out in implant dentistry, more information can be found on his website www.drnileshparmar.com.
Twitter: @NileshRParmar
Facebook: DR NILESH R. PARMAR